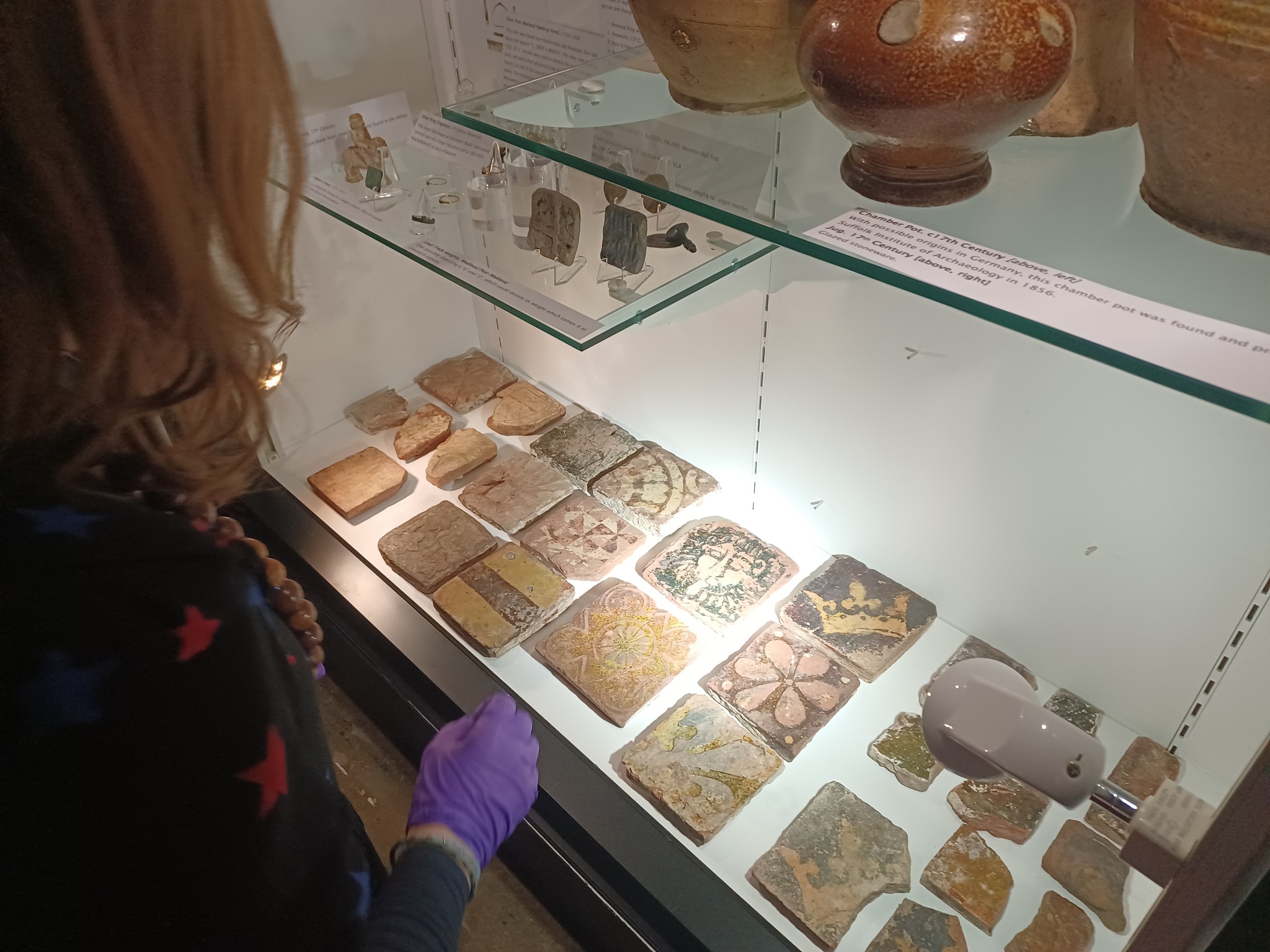 Re-displaying Medieval Floor Tiles at Moyse's Hall
Wednesday 8 March 2023
Moyse's Hall Heritage Assistant, Vicky, is starting a redisplay of West Suffolk's medieval floor tiles. 
This painstaking work will lead to an art project to see replicas inspired by the originals created using era-techniques. This is alongside an academic study of regional tiles that Moyse's Hall is happy to support. 
Vicky will learn the techniques and create the pieces herself, teaching the rest of the Moyse's Hall team along the way.
These tiles have been laid out for a temporary display, with interpretation to follow.