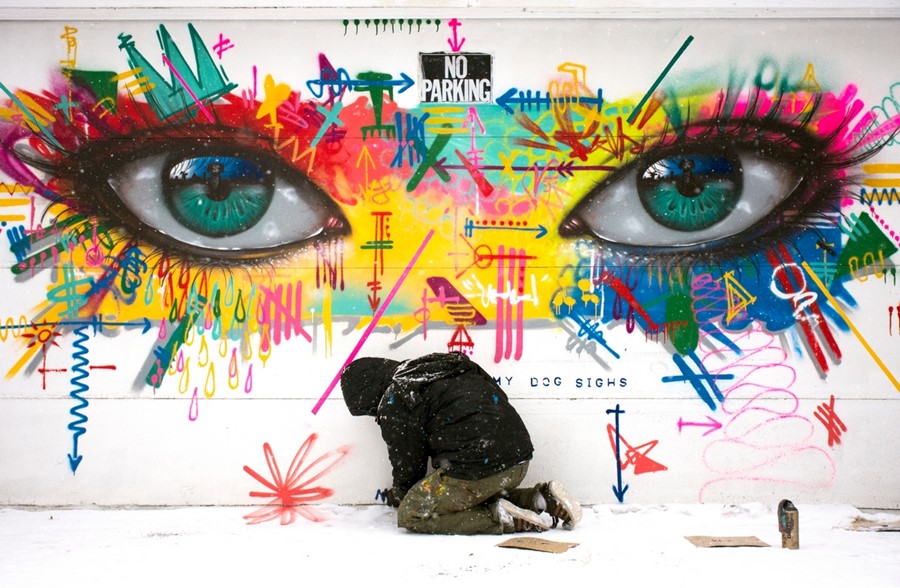 Mutiny in Colour Exhibition: Artist Profile - My Dog Sighs
Thursday 27 April 2023
With over 250 pieces of contemporary art displayed across three exhibitions at Moyse's Hall Museum, National Horse Racing Museum and Haverhill Arts Centre, this summer's Urban Frame: Mutiny in Colour exhibition will be one of the biggest contemporary art exhibitions in the UK, this year.
All three exhibitions will host works from Banksy, Blek le Rat, My Dog Sighs, Grayson Perry, Pure Evil, Kaws, the Connor Brothers, Damien Hirst, Tracey Emin, Sherlock, Swoon, Ben Eine, Bambi, Hush, Lamont White and many more!
Below, we profile one of the artists, My Dog Sighs:
My Dog Sighs' (U.K. artist Paul Stone) style is characterized by the combination of melancholic and often naive portraiture with the use of found materials including abandoned food cans.
After 10 years of giving his art away for free as part of the now infamous Free Art Friday project, Paul has now found himself strapped in to a well-deserved meteoric rise. With an incredible international following in Israel, Japan and of course the UK, five sold out shows under his belt, and a strong following of staunchly loyal fans on social media; he is fast becoming an important figure on the contemporary art scene.
"My Dog Sighs' work forms a narrative based on counterpointed poignancy that resonate with those that have the opportunity to find them. Moments of loss and then being found echo the materials used. Tin cans, once the receptacle of our sustenance, all too quickly rejected, thrown away, abandoned by a materialistic society keen to gorge on the new".