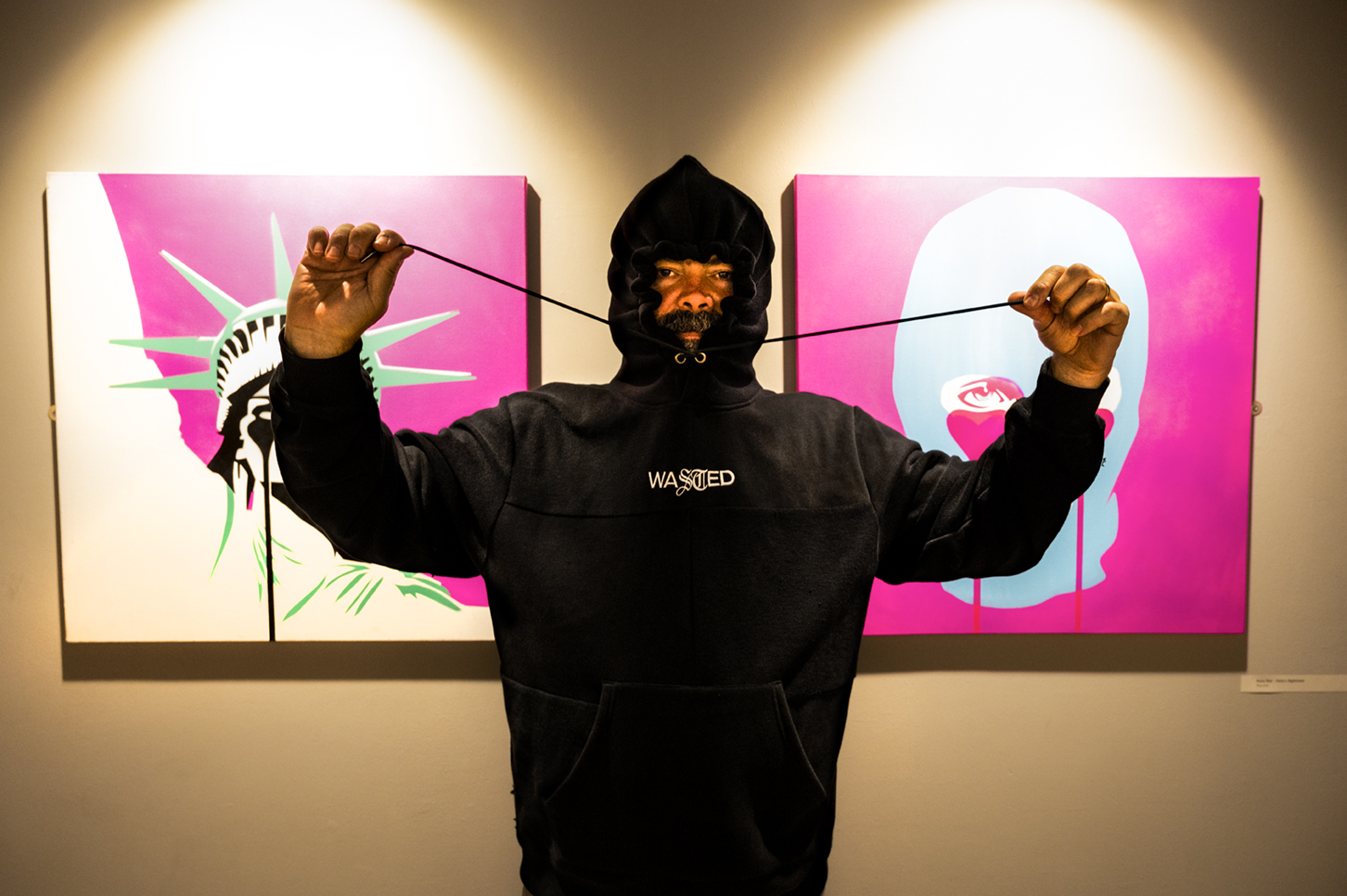 Mutiny in Colour Exhibition: Artist Profile - Pure Evil
Thursday 27 April 2023
With over 250 pieces of contemporary art displayed across three exhibitions at Moyse's Hall Museum, National Horse Racing Museum and Haverhill Arts Centre, this summer's Urban Frame: Mutiny in Colour exhibition will be one of the biggest contemporary art exhibitions in the UK, this year.
All three exhibitions will host works from Banksy, Blek le Rat, My Dog Sighs, Grayson Perry, Pure Evil, Kaws, the Connor Brothers, Damien Hirst, Tracey Emin, Sherlock, Swoon, Ben Eine, Bambi, Hush, Lamont White and many more!
Below, we profile one of the artists, Pure Evil:
Charles Uzzell-Edwards born in South Wales in 1968, is a graffiti artist known as "Pure Evil". He is the son of Welsh painter John Uzzell Edwards.
He previously worked as a designer for a clothing label called in America called 'Anarchic Adjustment'. During this time, he started his street art, influenced by West Coast graffiti artists. He is known for his prints of celebrities, such as Marilyn Monroe and David Bowie and has exhibited globally.