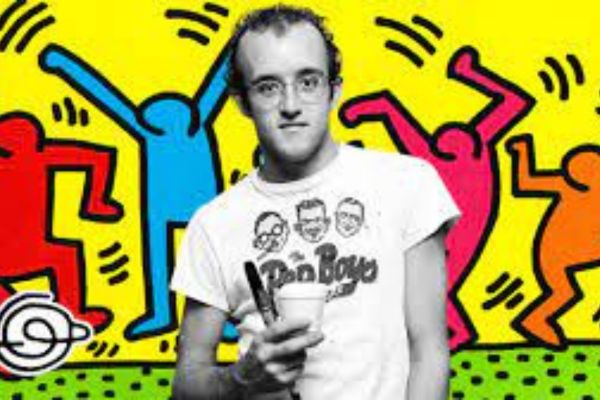 Mutiny in Colour: Artist Profile - Keith Haring
Wednesday 28 June 2023
With over 300 pieces of contemporary art displayed across three exhibitions at Moyse's Hall Museum, National Horse Racing Museum and Haverhill Arts Centre, this will be one of the biggest contemporary art exhibitions in the UK, this year.
All three exhibitions will host works from Banksy, Blek le Rat, Pure Evil, My Dog Sighs, Kaws, the Connor Brothers, Damien Hirst, Grayson Perry, Tracey Emin, Sherlock, Swoon, Ben Eine, Bambi, Hush, David Shrigley, Lamont White and many more!
Below, we profile the artist Keith Haring:
Keith Allen Haring (May 4, 1958 – February 16, 1990) was an American artist whose pop art emerged from the New York City graffiti subculture of the 1980s. His animated imagery has "become a widely recognized visual language". Much of his work includes sexual allusions that turned into social activism by using the images to advocate for safe sex and AIDS awareness. In addition to solo gallery exhibitions, he participated in renowned national and international group shows such as documenta in Kassel, the Whitney Biennial in New York, the São Paulo Biennial, and the Venice Biennale. The Whitney Museum held a retrospective of his art in 1997.
Haring's popularity grew from his spontaneous drawings in New York City subways—chalk outlines of figures, dogs, and other stylized images on blank black advertising spaces. After gaining public recognition, he created colourful larger scale murals, many commissioned. He produced more than 50 public artworks between 1982 and 1989, many of them created voluntarily for hospitals, day care centres and schools. In 1986, he opened the Pop Shop as an extension of his work. His later work often conveyed political and societal themes—anti-crack, anti-apartheid, safe sex, homosexuality and AIDS—through his own iconography.
Haring died on February 16, 1990, of AIDS. In 2014, he was one of the inaugural honorees in the Rainbow Honor Walk in San Francisco, a walk of fame noting LGBTQ people who have "made significant contributions in their fields". In 2019, he was one of the inaugural 50 American "pioneers, trailblazers, and heroes" inducted on the National LGBTQ Wall of Honor within the Stonewall National Monument in New York City's Stonewall Inn.