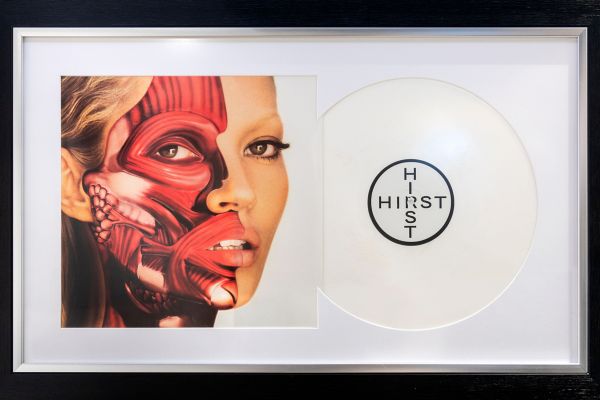 Mutiny in Colour Exhibition: Artist Profile – Damien Hirst
Wednesday 21 June 2023
With over 300 pieces of contemporary art displayed across three exhibitions at Moyse's Hall Museum, National Horse Racing Museum and Haverhill Arts Centre, the Mutiny in Colour exhibition will be one of the biggest contemporary art exhibitions in the UK, this year.
All three exhibitions will host works from Banksy, Blek le Rat, Pure Evil, My Dog Sighs, Kaws, the Connor Brothers, Damien Hirst, Grayson Perry, Tracey Emin, Sherlock, Swoon, Ben Eine, Bambi, Hush, David Shrigley, Lamont White and many more!
Below, we profile the artist Damien Hirst.
Damien Steven Hirst (né Brennan; born 7 June 1965) is an English artist, entrepreneur, and art collector. He is one of the Young British Artists (YBAs) who dominated the art scene in the UK during the 1990s. He is reportedly the United Kingdom's richest living artist, with his wealth estimated at US$384 million in the 2020 Sunday Times Rich List. During the 1990s his career was closely linked with the collector Charles Saatchi, but increasing frictions came to a head in 2003 and the relationship ended.
Death is a central theme in Hirst's works. He became famous for a series of artworks in which dead animals (including a shark, a sheep, and a cow) are preserved, sometimes having been dissected, in formaldehyde. The best-known of these was The Physical Impossibility of Death in the Mind of Someone Living, a 14-foot (4.3 m) tiger shark immersed in formaldehyde in a clear display case. He has also made 'spin paintings', created on a spinning circular surface, and 'spot paintings', which are rows of randomly coloured circles created by his assistants.
In September 2008, Hirst made an unprecedented move for a living artist by selling a complete show, Beautiful Inside My Head Forever, at Sotheby's by auction and bypassing his long-standing galleries. The auction raised £111 million ($198 million), breaking the record for a one-artist auction as well as Hirst's own record with £10.3 million for The Golden Calf, an animal with 18-carat gold horns and hooves, preserved in formaldehyde.