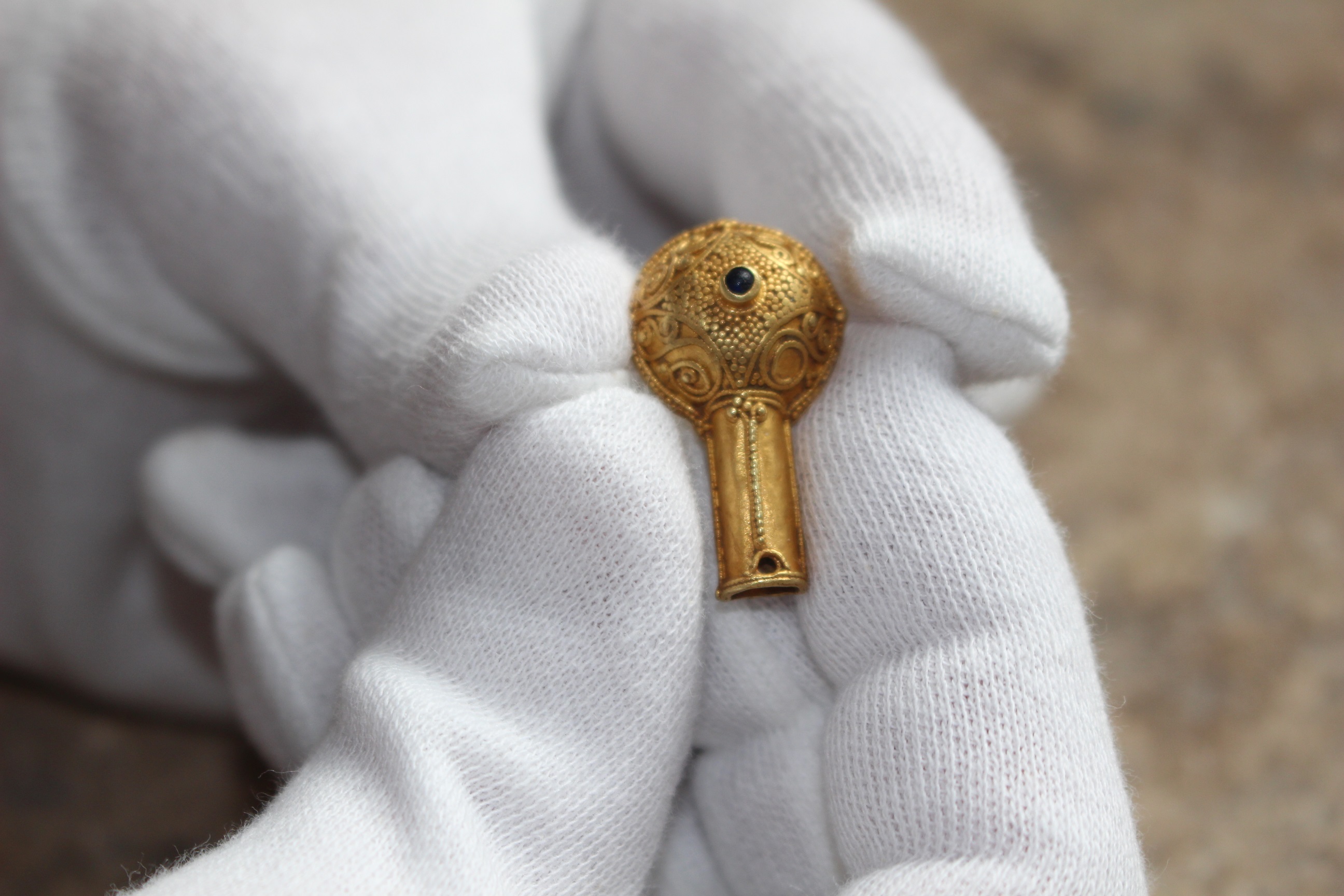 Edmund Jewel provides even greater focus on Saint's story
Thursday 28 September 2017
An extremely rare piece of jewellery with possible links to the martyred King of East Anglia from whom Bury St Edmunds takes its name, is to go on display in the town's museum.
The Edmund Jewel will form part of a gradual reinterpretation of the Saint's story at Moyse's Hall Museum and may have even been used by the great king himself. The ornate gold jewel, discovered by someone metal detecting in a field in Drinkstone in 2014. It is believed to be an aestal, a 9th century pointer used by people in high status for reading at a time when the majority of people were illiterate.
Now, nearly 1150 years on, the Saint's connection to the town remains strong with calls for his reinstatement as Patron Saint of England. The announcement of The Edmund Jewel comes at a time when the town is preparing to celebrate St Edmund's Day on 20 November with a St Edmund's weekend of activities being organised by St Edmundsbury Heritage Service in partnership with other heritage sites throughout the town and We Love Bury St Edmunds!
The Edmund Jewel has been secured for Moyse's Hall following £27,500 of funding from the ACE/V&A Purchase Grant Fund, the Headley Trust, James and Frieda Lund Trust, The Alfred Williams Charitable Trust, The Bury Society, Bury Heritage Guides, Friends of Moyse's Hall and a private donor.